28-03-2017, 12:57 AM
(Dit bericht is het laatst bewerkt op 28-03-2017 om 01:11 AM door zoog.)
Bericht: #1
zoog
Tangodown


Lid sinds: May 2008
Berichten: 12.303
Reputatie: 144
Absolver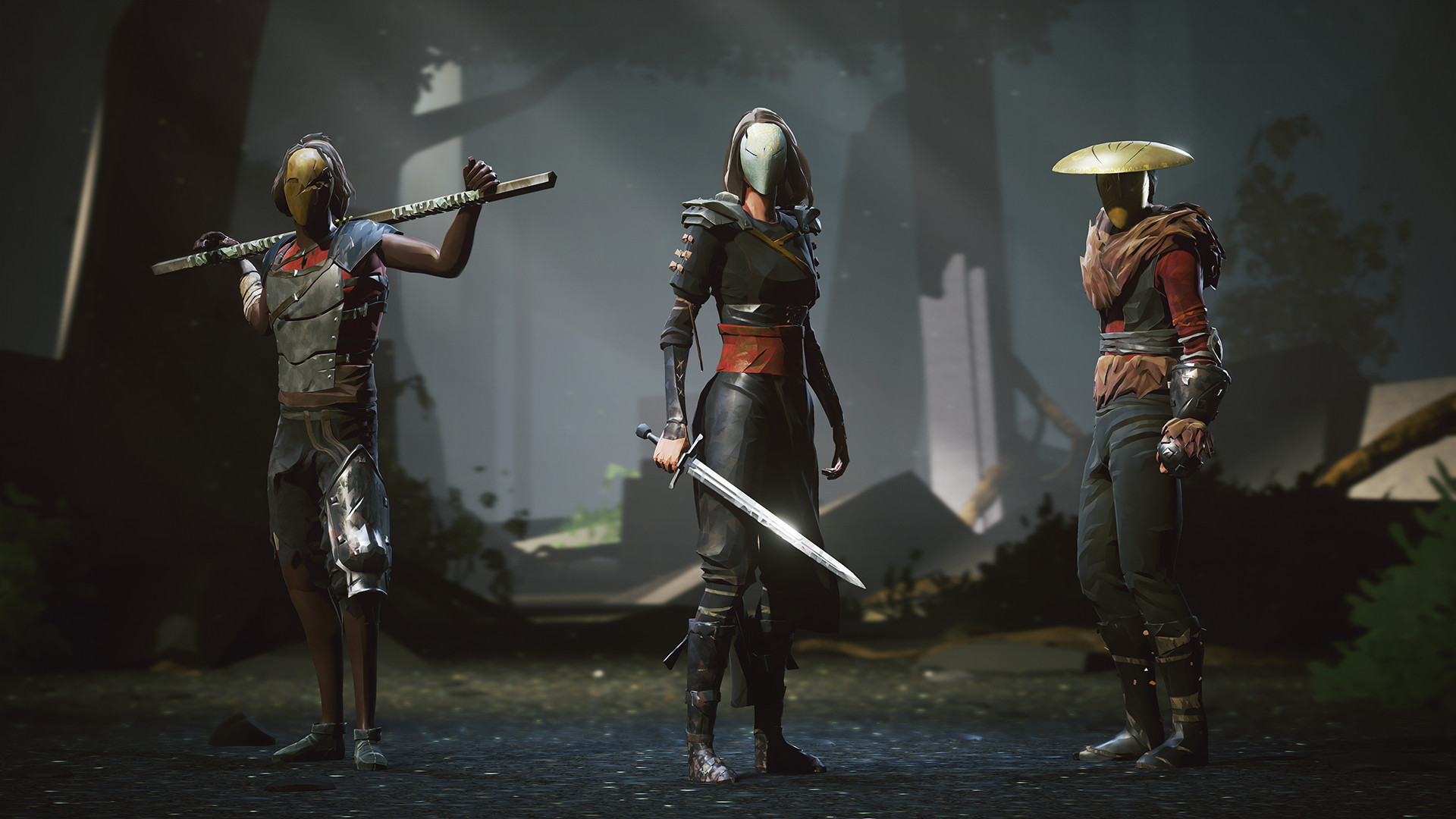 Ik kwam absolver net tegen, een open world melee fighting game met best wel wat unieke dingen. Check bijv deze video, met name die moves en fighting stances, en de oneindige variatie die daarin mogelijk is klinkt erg tof. Had nog nooit van deze Game gehoord, maar ziet er tof uit!
"You'll collect new attacks and can learn them through observation, but even the most powerful strike is of little use if you don't have an understanding of when and how to use it. The construction of movesets is central to the game's intricate simulation of hand-to-hand combat, and piecing together a flurry of strikes that flows from one stance into another, mixing in guard breaks and other special moves, adds a level of controlled complexity that I find more exciting than anything else I've ever seen in a fighting game. That's no idle remark – Absolver abandons complicated input and replaces it with customisable martial arts, planning and preparation. It's a revelation."
---
Tangodown: Teamspeak // Wiki // Youtube // Facebook // Xfire // Steam
28-03-2017, 01:28 AM
(Dit bericht is het laatst bewerkt op 28-03-2017 om 01:30 AM door DeAdSeYe.)
Bericht: #2
DeAdSeYe
龙土


Lid sinds: Apr 2011
Berichten: 4.746
Reputatie: 38
RE: Absolver
Zelf ben ik geen fan van cartoon achtige shell shaded textures maar dit ziet best wel vet uit! Voor zover ik zie, is het een soort van fight game maar dan in een online open wereld? Streetfighter/Mortal Combat (fight) meets Arma/GTA (open wereld) meets Devil May Cry achtige gameplay (gameplay).
---
"Your uselessness is epic"
28-03-2017, 10:13 AM
(Dit bericht is het laatst bewerkt op 28-03-2017 om 10:22 AM door zoog.)
Bericht: #3
zoog
Tangodown


Lid sinds: May 2008
Berichten: 12.303
Reputatie: 144
RE: Absolver
Ja het is geloof ik een soort van melee combat simulator (ook met hand wapens trouwens), met een open wereld, AI en ook spelers die je in jou wereld tegen kunt komen (soort van automatisch "invading"), waarbij je dan kunt kiezen om samen verder te gaan, leraar/mentor te worden of elkaar te lijf te gaan etc. Het is geloof ik nog niet bekend of je ook actief elkaar/vrienden kunt joinen of dat het meer automatisch op de achtergrond gebeurd. Weet er ook nog niet genoeg van af verder, maar de manier hoe de combat is uitgewerkt ook met je fightdeck samenstellen (of hoe noemen ze het?), en dat je dan tijdens het vechten ook weer moves kunt leren. Dit klinkt en ziet er echt super vet uit! Volgens mij geef je ook bij elke move de richting aan (zie dat icoon onderin), en kun je zo steeds door blenden naar nieuwe moves.

VAn Wikipedia:

Absolver is an action role-playing game based on martial arts fighting, featuring an interconnected world with shortcuts and free-roaming, and merging single, cooperative and competitive play in the same campaign.[1] Players build custom combinations of strikes, parries, and feints to fight other players and computer-controlled characters.[3] Players control warrior characters known as Prospect who travel the fictional land of Adal to fight other players and prove their worth to become one of the Absolver peacekeepers. As players progress through the game to unlock new armor and equipment, combat styles, and weapons,[4] usually as "loot" dropped by defeated enemies.[5] The game has minor massively multiplayer online game elements, including the feature of fighting alongside other players on quests and of directly fighting other players in player versus player match-ups.[6] Players can also spar with others to teach their characters skills.[5]

Players customize their characters' fighting moves—known as a move set—by adding and removing cards in a "combat deck", with each card assigned to a specific move. Additionally, players switch between four fighting stances during combat, which changes the moves available to the player.[7] Each fighting stance has two attacks, each with its own controller button. Players earn additional cards by progressing through the game. Each card has a numerical rating for speed and damage dealt as well as secondary functions, such as the ability to break an opponent's guard. The moves in each stance can be set such that the player can switch between stances during a single combination of attacks to have the guard-breaking or absorption-interrupting moves that work best against the opponent's play style.[8] The character can also equip a weapon, but its benefits and drawbacks are balanced: weapons are powerful but slower than skillful hand-to-hand attacks. Players can also disarm other players to take their weapons.[7]
---
Tangodown: Teamspeak // Wiki // Youtube // Facebook // Xfire // Steam
11-05-2017, 05:43 PM
(Dit bericht is het laatst bewerkt op 11-05-2017 om 06:28 PM door zoog.)
Bericht: #4
zoog
Tangodown


Lid sinds: May 2008
Berichten: 12.303
Reputatie: 144
RE: Absolver
---
Tangodown: Teamspeak // Wiki // Youtube // Facebook // Xfire // Steam
Gebruikers die deze discussie lezen: 1 gast(en)